SPORTS HALL FOR INDOOR GAMES


















PLAY ROOM FOR PRE-PRIMARY SECTION
About Jankidevi Public School
The school has been established in the memory of Late Smt. Jankidevi, who took Samadhi on 31st January, 1999 at the age of 104 years. Jankidevi Public School is an architectural marvel, and a colourful imposing landmark, located at Sector-19 Pratap Nagar, Sanganer, Jaipur. The school is run on recent educational concepts and techniques. It propagates moral values and imparts quality education to meet global needs. The school offers activity oriented education and has sufficient extra curricular and co-curricular activities to provide happy and enriching experiences. There is special emphasis on building a close relationship between the parents and the school authorities. Therefore parental co-operation is desired for promoting the growth and development of the students in academic, social and cultural activities. Active participation of parents at every level would definitely help in enhancing the prospects of the students in all spheres. We strive to develop competence, a sense of identity and compassion for others among our students. Our goal will be ever widening in times to come.
The world is changing rapidly and throwing up unprecedented challenges in every sphere of life. Rapid advancement in science and technology is necessitating reforms in the education system.
A vision without action is only a dream and action without vision, a waste of efforts. However at Jankidevi Public School we are acting on a vision to build the next generation of successful citizens.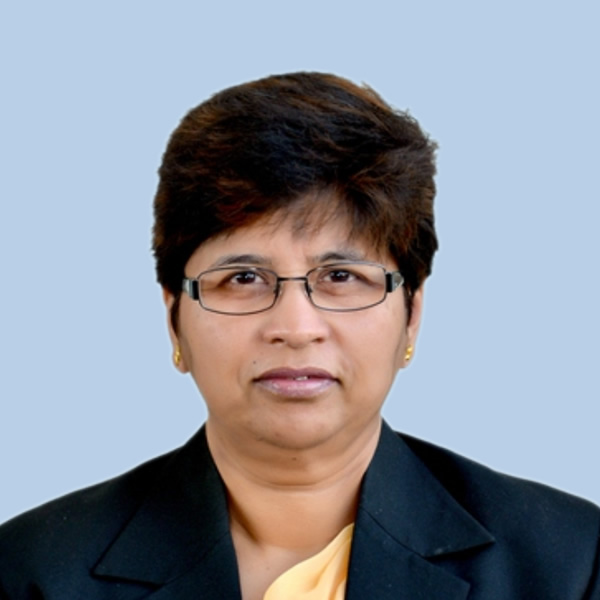 We at Jankidevi Public School firmly believe that Education is not merely being literate. It involves reason, the correct approach to life, it also helps us to mark the difference between right and wrong. It removes superstitions and develops critical thinking amongst individuals. It further increases out awareness towards our environment,the social and economic issues. It even makes us humane and sensitive towards the needs of the lesser privileged. 
Each one of us has a unique mission in life that only we can fulfil. A clear sense of purpose gives rise to courage and wisdom, which helps us to see things in their true perspective. Discovering this purpose or mission is a lifelong task. Nothing is more crucially important today, than the kind of humanistic education that enables people to realise their mission in life, i.e. to appreciate the infinite potential in each person's life, and to cultivate…
In 2010 we have started living in Jaipur and decided to send my both daughters to JPS, Jaipur. What I have found here are: safety, happiness, a nurturing environment, state of the art facilities, Sport for all and finally it doesn't cost too much. Now, at the end of 2013 in addition what we have experienced are: Enough attention towards students for help with learning difficulties, before and after school care and self confidence building among students. So it was a smart choice by us.
Arup Chakraborty
Parent
I, mother of Anirudhar Sharma studying in the class XI science is highly thankful to the team of Jankidevi for making me sure about my son's good and secured future. Proper guidance and right path are the most important factors in a students life and in Jankidevi public school parents need not to worry about the child's future. This is only because of the well secured and educative environment that is found in this education center. Me and my husband are from the commerce background More >>
Mrs. Kalpana Sharma
Mother of Anirudhar Sharma
I feel extremely pleased and proud of Avni's achievements in school. A special thanks for encouraging and supporting my child and raising her confidence. Avni is enjoying every aspect of her school life and we really appreciate all the efforts and interest taken by each member of Jankidevi Public School. I am completely satisfied by the holistic development of my child and assured about her secure future.
Dr. Deepak Gupta
Father of : Avni
Our Mission, Philosophy & Aims
Jankidevi Public School's primary mission is to produce good and virtuous citizens to play a pivotal role in the growth of a humane society. We endeavour to formulate the persona of the students by providing holistic education, including an integrated multidisciplinary curriculum comprising facts, skills, physical discipline, music and art.
Jankidevi Public School has carved a niche for itself with a succinct philosophy "Think big, think different, think ahead and aim for the best." Children learn best when they are free from coercion. The pedagogical process is framed keeping in mind its utilitarian and moral function which encourages not just the acquisition of knowledge but also promotes independent, creative and analytical thinking.
We at Jankidevi Public School aim to develop the coming generations into – free, intelligent, emotionally integrated, morally strong, scientifically tempered – healthy young men and women of tomorrow. In short, we aim for the – integration and harmony between feeling, thinking and doing. Our special emphasis is to ignite & arouse curiosity, which is the best stimulus for learning rather than external motivation such as grades/marks. We aim at a spiral curriculum which posits the idea that a curriculum should revisit basic ideas, building on them until the student has grasped the full formal concept.
We're thrilled to announce that our Founder Chairman, Shri Narendra B. Verma, has been honored with the esteemed Singhania Education Excellence Award …
On the auspicious occasion of 77th Independence Day, Jankidevi Public School organised a cultural program. Principal Ms. Archana Pal Singh hoisted the …
Virtual Tour of our School
Jankidevi Public School, Pratap Nagar, Jaipur
Glimpse of Infrastructure
Celebrities Visited
Our School